Christie was born on November 11th 1982 and was trained by the great Leilani Kai.
She stands an incredible 5'10" tall and was billed around 150lb to 160lbs.
Christie grew up in Clinton Mississippi where she first met professional wrestler Ted DiBiase JR at a Sunday school class.
It has been said through this connection with Ted is she became a fan of professional wrestling and his father, "The Million Dollar Man" Ted DiBiase.
Christie has mentioned names in the past such as Ted DiBiase SR, Dynamite Kid, Bret Hart, Eddie Guerrero and Eddie Gilbert as some of her favorite wrestlers.
She already was working out and bodybuilding at the tender age of 17.
Christie graduated from college with a Bachelor of Business in 2004 and completed her Master's degree in Business in 2007.
Christie made her professional wrestling debut in 2002.
Companies that Christie has Wrestled for along with accomplishments:
LLF Women's Champion – (Lucha Libre Femenil)
XFW Women's Champion
All Pro Wrestling – APW – (participated in Chickfight Tournament)
NWA World Women's Championship
Shimmer
Wrestlelicious Women's Champion – (under character name "Glory)
Women's Extreme Wrestling
Xcitement Wrestling Federation
New Breed Wrestling – (NWS)
Top Rope Wrestling – (TRW)
Cherry Bomb Wrestling – (collection listed below)
The vast majority of Christie's matches from Cherry Bomb Wrestling were added throughout 2020 and you can see them below!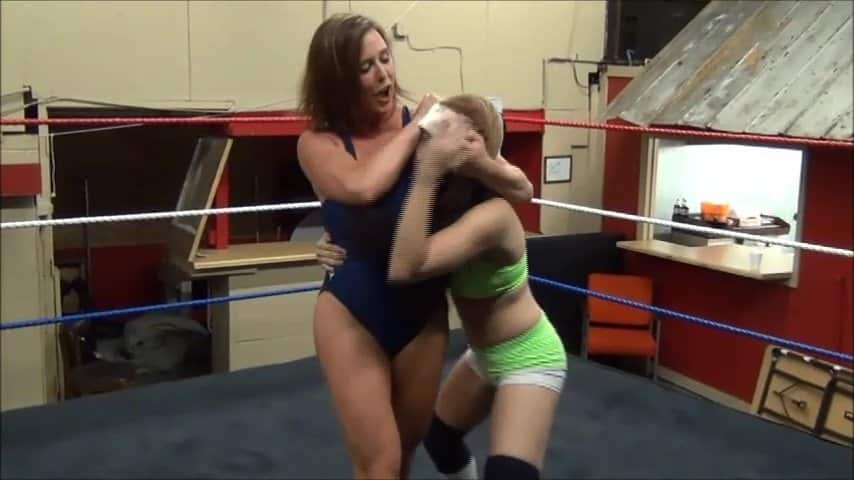 Content Involving Christie at the Female Wrestling Channel Listed below!