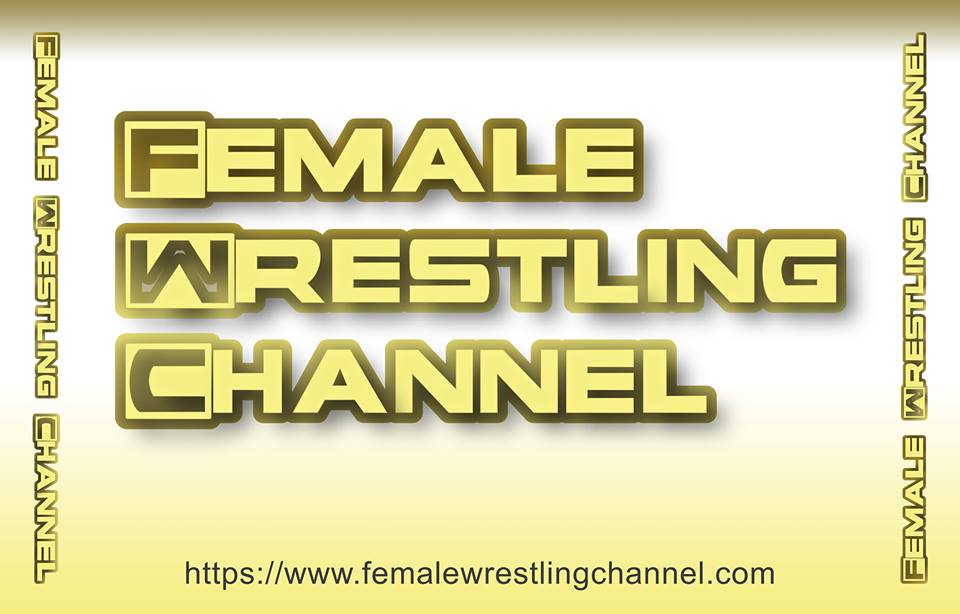 "IN SHORT….."
You can be trained on our style of basic moves within 45 minutes!  The vast majority of the ladies you see on our website did not wrestle a day in their life before we contacted them.  In fact, we have seen new women beat our established veteran ladies their very first time out after learning the moves after only 45 minutes of training!
Have FUN, be a character different than yourself, and do your absolute best to come in with CONFIDENCE.
You can keep this gig your entire life as long as you show up when you are scheduled.
It's crucial that you show up on time and ready to go on days you schedule with us as we will be advertising to fans in advance that you are coming and charging them for the opportunity to sponsor you.
We understand you most likely are "NOT A WRESTLER".  However, every single woman who has ever worked here in the 8 years we have been doing this barely had any wrestling experience AT ALL when they first came on.  Our wrestling is very safe and the action is limited to the knees to prevent and minimize injuries.
We are currently located in Lafayette Indiana until March of 2021 approximately.  Destinations we are considering next include Indianapolis Indiana and various spots in Florida.
"TO DEBUT"
STEP 1

:  We must first meet you in person or talk to you via video to be approved.

STEP 2

:  You have the option to meet with us for an unfilmed, unpaid tryout to see how you like things. OR you can opt NOT to wrestle for real and only do fake matches and photos to start out.  In which case, we would pay you the rates listed below.  Or……if you want to jump right in……..

STEP 3

:  $100 for you to make your filmed debut with us.  You must block out 4 hours for a photoshoot, a "possible" scripted match, a training video where we teach you how to wrestle for real including a best of 3-5 falls matchup against another lady or male. If you are traveling from out of state, we will add a $100 travel fee for you to tryout if you are within one state away.  If you are not within the Midwest, we may agree to pay for your hotel and travel costs to get here to debut.  And, we could stack some more wrestling on your debut to help make you more money while you are here.
Pay can take up to 2 weeks, but we often pay you the same day you wrestle in MOST cases once your matches are complete and fulfilled in full.
"PAY – AFTER YOU DEBUT"
All of our content is live streamed and goes directly to video.
Our preference is to work with women who can BRING IN THE MONEY and WANT TO PROMOTE YOUR AFFILIATION WITH US AS MUCH AS POSSIBLE.
We will help promote you as much as we can to our existing fan base, but it's up to you to help bring in as many new fans as you can.
We work in 4 hour time blocks to make you as much money as we can when we see you.
FEMALE WRESTLING CHANNEL SPONSORSHIP:  Anytime you set a date with us to wrestle we are going to put you up to let fans sponsor your matchup or matches. It' costs $27 to each fan that sponsors you.  We use the $27 to help fund your match and generate profits for this business so we can continually make it bigger and better. If you are willing to promote us on your sponsorship opportunity on your social media pages we will give you an extremely generous bonus as

you can earn a minimum bonus of $1000 EVERY single time we see you

. "If" you or us can get 100 fans sponsoring you at $27. For every 100 fans after 100 we will throw in an additional $1000 bonus!  If you have a lot of fans or a lot of friends working here could be VERY profitable for you.
IF YOU BECOME THE FEMALE WRESTLING CHANNEL CHAMPION:  Your pay on everything below DOUBLES.  EVERY single time you work with us while being the reigning champion.  You must defend the title every 90 days or it will go vacant.  As of July 2020 the title will now be defended on FWC Extras as well as Episodes.
REAL COMPETITIVE MATCHES:  You get paid $200 if you win the match and $100 if you lose or draw.  (takes less than 30 minutes) – Your pay increases to $300 for a win and $200 for a lose or draw once you achieve 3 competitive match wins.  
FAKE SCRIPTED MATCHES:  You get paid $75.  (takes 30 minutes to 1 hour in most cases)
PHOTOSHOOTS:  You get paid $50.  (takes 30 minutes to 1 hour in most cases)
OFFENSE/DEFENSE MATCHES OR SINGLE FALLS:  $50 for each fall you win and $25 for each fall you lose or draw.  (takes less than 30 minutes)
WHEN YOU PROMOTE US ON YOUR SOCIAL MEDIA:  20 Percent profits on any business you send to the site for the rest of your life.  This could an extremely profitable option if you have a large social media following as you can start generating big money immediately.  Payouts occur every time you hit $100 in sales.  You can send fans to your Sponsorship listing when it's up, previously completed matches or to other matches on the site, your choice.  You can log into the site anytime you wish to check your numbers and you get an automatic email every single time a sale happens on the website.
"THINGS TO KEEP IN MIND"
You will not go by your real name, we will work with you to choose a character name that you like.  If you are already a model and have a name you want to use, that's fine by us.
When we are shooting your phone needs to be off, you need to be focused, and we will be pushing to get as much done as possible to make you the most amount of money possible based on your energy that day.
We do not not provide makeup, hair, or wardrobe in most cases. On outfits, we generally prefer booty or boy shorts that show off your curves and some type of sports bra, though we encourage you to be creative with the look you want to create for yourself.
Women of all shapes, sizes, income levels, social media levels, backgrounds, ethnicity, and age (over 18) are free to fill out our questionnaire below to participate.
About Us – HERE
See a list of the wrestling moves we use and the current match rules – HERE
See the current Episodes, FWC Extras, Scripted Matches, Sponsored Matches and Photosets available to the public.
"Here Is What a Training (Introducing) Video With You Would Be Like"
(if a grey box is showing below on mobile, simply click it to watch video)

"Here Is What a Female Vs Female Wrestling Match With You Could Be Like"
(if a grey box is showing below on mobile, simply click it to watch video)

** Please Do Not Share The Videos Above As They Are For Sale On This Website.  **
These are recent videos so you can get an idea of how a training flows and how an actual match flows.