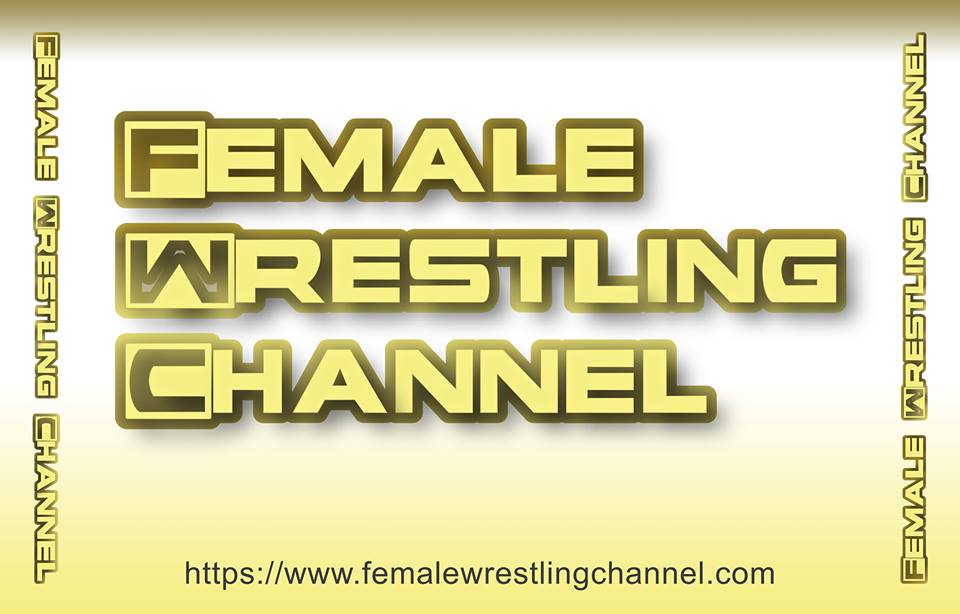 "IN SHORT….."
You can be trained on our style of basic moves within 45 minutes!  The vast majority of the ladies you see on our website did not wrestle a day in their life before we contacted them.  In fact, we have seen new women beat our established veteran ladies their very first time out after learning the moves after only 45 minutes of training!
Have FUN, be a character different than yourself, and do your absolute best to come in with CONFIDENCE.
You can keep this gig your entire life as long as you show up when you are scheduled.
It's crucial that you show up on time and ready to go on days you schedule with us as we will be advertising to fans in advance that you are coming and charging them for the opportunity to sponsor you.
We understand you most likely are "NOT A WRESTLER".  However, every single woman who has ever worked here in the 8 years we have been doing this barely had any wrestling experience AT ALL when they first came on.  Our wrestling is very safe and the action is limited to the knees to prevent and minimize injuries.
We are currently located in Lafayette Indiana until March of 2021 approximately.
"TO DEBUT"
STEP 1

:  We must first meet you in person or talk to you via video to be approved.

STEP 2

:  You have the option to meet with us for an unfilmed, unpaid tryout to see how you like things.  If you like things, and we like you, we will proceed to step 3.  (step 2 can be skipped if you feel comfortable jumping right in)

STEP 3

:  $100 for you to make your filmed debut with us.  You must block out 4 hours for a photoshoot, a "possible" scripted match, a training video where we teach you how to wrestle for real including a best of 3-5 falls matchup against another lady or male.
You will be paid up front when your work is complete preferably via Paypal.   We can pay in cash as well if needed the first couple of times.
"PAY – AFTER YOU DEBUT"
All of our content is live streamed and goes directly to video.
Our preference is to work with women who can BRING IN THE MONEY and WANT TO PROMOTE YOUR AFFILIATION WITH US AS MUCH AS POSSIBLE.
We will help promote you as much as we can to our existing fan base, but it's up to you to help bring in as many new fans as you can.
We work in 4 hour time blocks to make you as much money as we can when we see you.
REAL COMPETITIVE MATCHES:  You get paid $200 if you win the match and $100 if you lose or draw.  (takes less than 30 minutes) – Your pay increases to $300 for a win and $200 for a lose or draw once you achieve 3 competitive match wins.  
FAKE SCRIPTED MATCHES:  You get paid $75.  (takes 30 minutes to 1 hour in most cases)
PHOTOSHOOTS:  You get paid $50.  (takes 30 minutes to 1 hour in most cases)
OFFENSE/DEFENSE MATCHES OR SINGLE FALLS:  $50 for each fall you win and $25 for each fall you lose or draw.  (takes less than 30 minutes)
WHEN YOU PROMOTE US ON YOUR SOCIAL MEDIA:  25 Percent profits on any business you send to the site for the rest of your life.  This could be the most profitable option if you have a large social media following as you can start generating big money immediately.  Payouts occur every time you hit $100 in sales.  You can log into the site anytime you wish to check your numbers and you get an automatic email every single time a sale happens on the website.
FEMALE WRESTLING CHANNEL POOL PARTIES:  Our very best fans our those who are our Lifetime Legacy Members.  We want to offer them the opportunity for 10 of them to come at a time, watch you wrestle, "maybe" wrestle you if you are up for it, take pictures, etc, etc.  You will get paid a guaranteed $500 for 8 hours of hosting them with us and then you will also make extra money that day wrestling each other, the fans present, or anything else creative we think of to make you money at the rates listed above.  We will have segments of the day blocked out for pool time, chat time, and wrestling.
FEMALE WRESTLING CHANNEL PRIVATE PARTIES:  If you have a big fan base OR you know men or women with a lot of money to spend, who want to have 10 person private parties, where we could have yourself and up to 9 other ladies potentially attend…..sky is the limit!   Depending on your notoriety and following, we could charge anywhere from $1,000 per person, to $10,000 per person, all the way up to $100,000 per person and higher.  We will give you a significant portion of the profit if you want to help set these up with you involved.  Simply talk to us about this when applying in the "questions" section.
IF YOU BECOME THE FEMALE WRESTLING CHANNEL CHAMPION:  Your pay on everything above DOUBLES.  Every single time you work with us while being the reigning champion.  You must defend the title every 30 days or it will go vacant.  As of July 2020 the title will now be defended on FWC Extras as well as Episodes.
"THINGS TO KEEP IN MIND"
When we are shooting your phone needs to be off, you need to be focused, and we will be pushing to get as much done as possible to make you the most amount of money possible based on your energy that day.
We do not not provide makeup, hair, or wardrobe in most cases.  If you are not sure about outfits, check with us first.
Women of all shapes, sizes, income levels, social media levels, backgrounds, ethnicity, and age (over 18) are free to fill out our questionnaire below to participate.
About Us – HERE
See a list of the wrestling moves we use and the current match rules – HERE
See the current Episodes, FWC Extras, Scripted Matches, Sponsored Matches and Photosets available to the public.
"Here Is What a Training (Introducing) Video With You Would Be Like"
(if a grey box is showing below on mobile, simply click it to watch video)

"Here Is What a Female Vs Female Wrestling Match With You Could Be Like"
(if a grey box is showing below on mobile, simply click it to watch video)

** Please Do Not Share The Videos Above As They Are For Sale On This Website.  **
These are recent videos so you can get an idea of how a training flows and how an actual match flows.