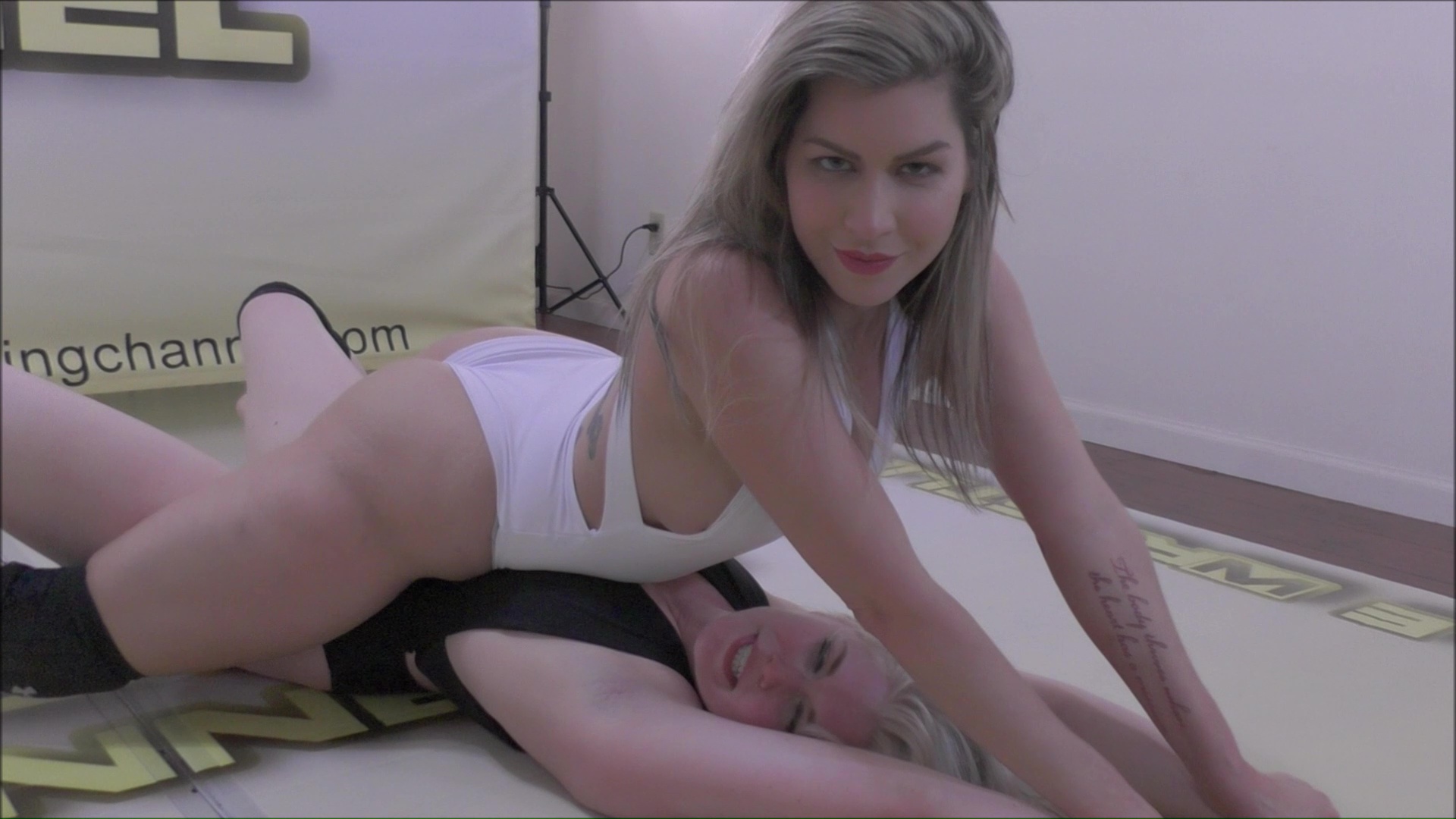 SPONSOR A WOMEN'S WRESTLING MATCH
AND MAKE MONEY BACK LIFETIME!
We Give You Up To 50 Percent Of The Lifetime Profits On Matches You Sponsor With Us
Content Listed Below Has Been Sponsored by THE FANS OF THE FEMALE WRESTLING CHANNEL!
They get an AUTOMATIC and INSTANT payment split (up to 50 percent!) anytime you purchase any of the content below.  
Support your fellow like minded fans!
And, read the information at the bottom of this page to learn how to get your VERY OWN sponsored piece of content with us.
Current Rates to Sponsor!
– $1000 for a Competitive Female vs Female Matchup
– $500 for your choice of a Scripted Match, Photoset, or Competitive Female vs Male Matchup
– Sponsor in on a MONTHLY basis – ANY AMOUNT – and get that amount back as a credit as a thank you for helping new ladies get on the mats
How To Make Money Lifetime With Us!
How It Works With Other Companies
You pay for a match (often termed a "custom match")
Two women wrestle or a woman wrestles a guy
You get the match
Producer re-sells the match for the rest of their life and keeps all of the profits
With Us
You pay for a match
Two women wrestle or a woman wrestles a guy
You get the match
We re-sell the match on our site and you get up to 50 percent of the lifetime profits.   You will give us the email to your valid Paypal account (or you will set one up for free) and when a customer buys your video on our website you get paid INSTANTLY.  Every single time a new customer makes a purchase on your piece of content for the rest of your life
If we re-sell the video on any clip websites or other websites, you will also receive 50 percent of the profits.   These will be paid out to you every 3 months and will be offered to you as a payout or Female Wrestling Channel credit, your choice
YOU MAKE:   
$2.50 per if a non-member purchases your piece of content
$1.88 per if a regular member purchases your piece of content
$1.25 per if a lifetime legacy member purchases your piece of content
What We Do Different
You can Sponsor Matches with the Female Wrestling Channel OR with Companies we work with if they allow it
We are looking for fans that want to make money and/or love watching pretty women wrestle each other in a REAL or SCRIPTED fashion
What is Flex Sponsorship?  For those of you who like our style and substance you will on a list.  When your turn comes up, every single match we produce will be sent to you FIRST.  Why?  You will get to choose from content we produce, and content that others companies produce on your behalf for YOUR sponsorship
Accept or reject the matches when you become a Flex Sponsor.  It's your right!  Only take matches YOU like or YOU feel will sell.  When we bring one to you first as a sponsor, feel free to PASS and the next sponsor can take it if you don't.  We will keep going down the list on new content until you get matched with content you like
We ask for 180 days.  Our goal (because we do this full time) is to get as many matches done as possible once new sponsors start flowing in.  We are willing to travel all over the United States to make matches happen.   If the match is not done within 180 days, we return every dime of your money plus 20 percent of the total you invested on top as a thank you for the wait.  This puts positive pressure on us to get things done for you and you get something in return if things do not go as planned for your time and investment
Sponsorship is done in the order of investment.   Sponsors initials are listed at the bottom of this page and can be viewed by members only
Do You Qualify
Sponsorship is a service that is available to Legacy Members Only if you are wanting to make lifetime money back.  50 Percent lifetime profits on each video sponsored by Legacy Members
Sponsorship is available for Real Competitive Matches

AND

Scripted Matches, where the outcome is determined in advance and the wrestling is not real
Feel free to let us know your idea and understand that we give priority to those of you who like our substance and style
If you are wanting to be in a Mixed Wrestling match and make lifetime profits, everything works precisely the same as it does here.    If you see FAN SERIES videos on the Mixed Wrestling page it means that those gentlemen are making 50 percent lifetime each and every single time you buy one of their videos AND they get paid instantly and automatically
What's The Cost
For a competitive female vs female match you want to sponsor, female vs male competitive, scripted matches, photosets, etc…..
$500 if you want 50 percent lifetime profits on the lifetime sales of your content (must be an active Lifetime Legacy Member) – if you are not a legacy member you can still participate at this price, but you will not receive lifetime profits.
Includes 2 women in any match of your choice.   Competitive or Scripted or we can do things in Photo form if you wish
You will receive autographs with every sponsorship of EACH girl included
You will get to live stream right into your sponsorship as it's happening via video
You will receive a personalized THANK YOU video from the girls made privately just for you
As we are doing heavy marketing and advertising of our website, the price above will DOUBLE in 2020 or 2021.    Make sure to take advantage NOW to receive the absolute best bang for your buck
Ready To Get Started Or Have Questions?  
You can see where you are at on the Flex Sponsorship list BELOW if you are a Logged In Member