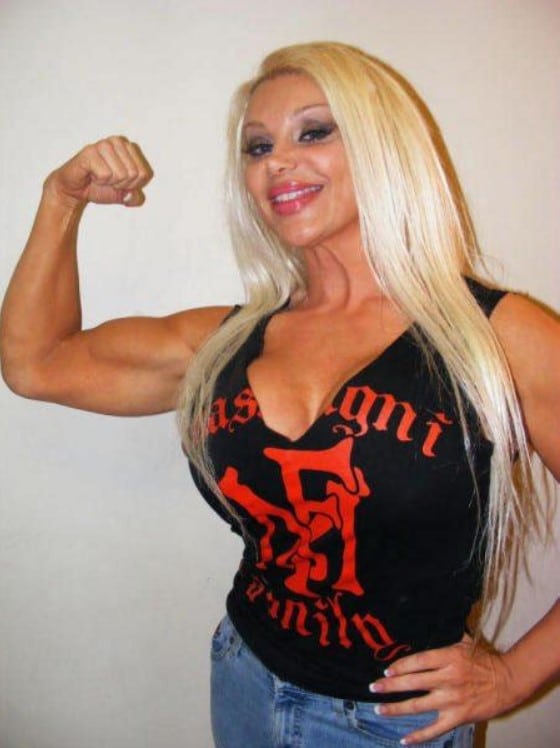 Melissa Coates is a female professional wrestler who has competed in various promotions throughout her career.
She began her wrestling career in the early 2000s and quickly established herself as a formidable competitor.
Coates' first major exposure came in the form of a WWE developmental contract in 2005, where she trained at Ohio Valley Wrestling (OVW) and Deep South Wrestling (DSW). She made her WWE debut in 2006 as a participant in the WWE Diva Search competition.
Although she did not win the competition, she impressed WWE officials with her athletic abilities and was offered a spot on the SmackDown roster.
After leaving WWE, Coates continued to compete on the independent circuit, working for various promotions such as Shimmer Women Athletes, Women Superstars Uncensored, and Jersey All Pro Wrestling.
She is well known for her powerlifting background and her physical strength is evident in her in-ring performances.
Coates is also a personal trainer and fitness model. She has been featured in various fitness magazines and has competed in powerlifting competitions. In addition, she is a certified personal trainer and a certified nutritionist. She has also been a guest speaker in various fitness and nutrition events.
Throughout her career, Melissa Coates has gained a reputation as a tough and determined competitor, known for her powerful strikes and her ability to execute high-impact maneuvers with ease. She is also respected for her work ethic and dedication to her craft.
Coates' dedication to her craft is also evident in her constant strive for self-improvement. She is always looking for ways to improve her skills and is always open to constructive criticism.
This approach is one of the reasons why she has been able to maintain a high level of success throughout her career.
Melissa Coates is a highly accomplished and respected female professional wrestler who has made a name for herself in the industry through her athleticism, strength, and determination.
And, she had quite the following in the bodybuilding and wrestling community as thousands of men loved watching her completely dominate those who are weaker than her as she was an extremely strong and powerful woman.
She has competed in various promotions throughout her career and was a prominent figure in the world of women's wrestling!
Women's Wrestling Content Involving Melissa Coates at the Female Wrestling Channel Listed Below!