STATUS: 
Not Active With The Female Wrestling Channel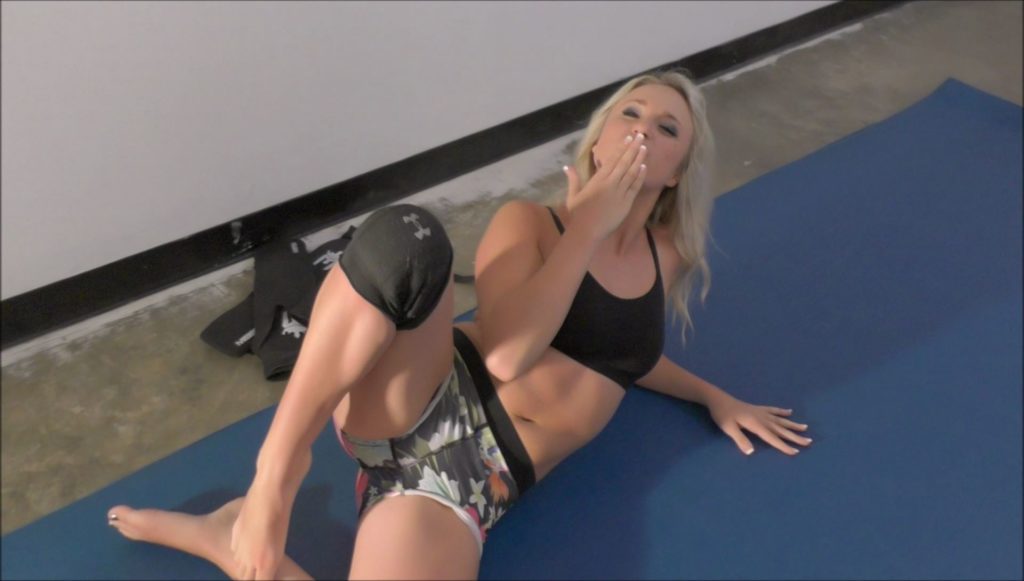 Haley Hollywood
Height: 5 foot 5
Weight:  120 pounds
DOB:   1993
Haley Hollywood has been dreaming about getting from Indiana to Hollywood since she was a small girl.
On Episode 77, Haley interrupts Monroe Jamison during a segment and attempts to become part of the roster.
Monroe was trying to sell the message of how incredibly challenging REAL women's wrestling is, and like a gift, Haley showed up to tryout.
Haley didn't mind the wrestling itself so much, but she wasn't a big fan of the breast smother submission as she has had trouble with her nose in the past.
Whether or not Haley could have been a tough woman wrestler out there we don't know.
However, she might be up for scripted matches if anyone is interested!
We have never asked her before.
Feel free to CONTACT US if you want us to submit a scripted wrestling proposal to her.
BUY VIDEOS OF HALEY HOLLYWOOD WRESTLING BELOW!

OR

BECOME A MEMBER AND WATCH FREE OF CHARGE!