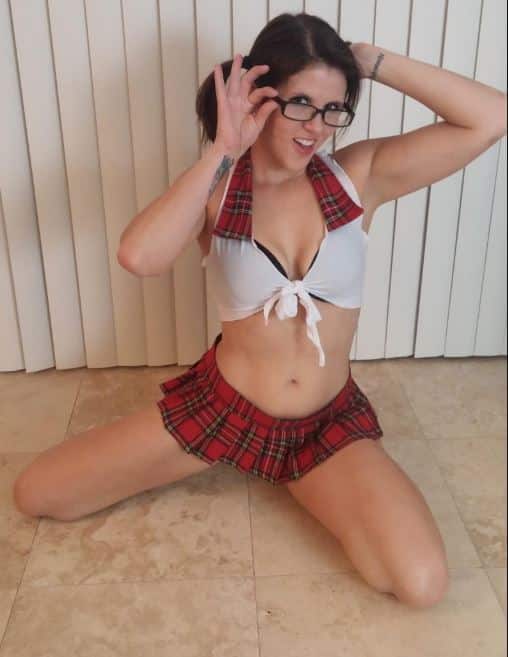 WARNING:  The websites linked below may contain Adult Themes.  Proceed only if you are of a legal age to do so!
LELA BERYL HEIGHT:  5'4″
LELA BERYL WEIGHT: 125LBS
Lela Beryl is a fetish model who has also done quite a bit of female wrestling videos for companies such as Ultimate Women's Wrestling
This is a woman who seems very intelligent and very focused as you will read below.
Here is a description we found from Lela herself on her Model Mayhem page:
I am a full-time fetish model, and I have experience in a wide variety of fetishes, from feet, to tickling, to bondage, and most recently I have begun to shoot underwater fetish. I love what I do, and I find it exhilarating to try new and/or outrageous things.
SUCCESS is my passion, which guarantees that I will always give 110% at a shoot! I am punctual, and always arrive camera ready unless told otherwise. I adore efficiency and I abhor the boring. In other words, I wish to work with only organized professionals and creative artists. In the past 3 years, I have done primarily video work, and while a lot of it is considered "amateur", that is only the genre. The producers I choose to work with frequently are the ones that understand how to have fun while still maintaining a high level of professionalism.
The Official Twitter Website of Lela Beryl states the following in the header:
Brat. Princess. Nerd. Badass. And really fucking good at what I do.
This sounds like every gamer guy's DREAM girl.
And, wrestling fans too!
For female wrestling fans who want to see Lela Beryl in wrestling action or want to session with her, she has the following on her Lela Beryl WB270 page:
"I am a full-time Fetish Model based in Tampa FL. I am the lovely girl-next-door, with sparkling brown eyes, innocent freckles, and a sweet smile… and a Hellofa Right Hook! If I get you in a chokehold or a scissor of any kind, prepare to tap!
I am a Feisty Competitor, and a Huge lover of Role Play! I LOVE boxing of any kind, in particular belly-punching, and I am quite proficient, so you never have to worry about an accidental jab to the kidneys!
I DO NOT do nude wrestling.
I accept semi-competitive matches, but if you are much larger than me, I expect to be given an advantage. Try your best to get out of my holds, but do not come at me full strength and overtake me with your weight. If you're looking for full competitive, look elsewhere. I am here for fun, lighthearted competition; not to get injured by a guy with 100 lbs on me.
Also, as far as weight goes… I can do lift-and-carry up to 180 lbs.
I travel a lot, and will bring my own mats whenever possible.
Extremely fun description above from Lela herself!
Ultimate Women's Wrestling did a Video Interview with Lela Beryl regarding her wrestling career that you can VIEW RIGHT HERE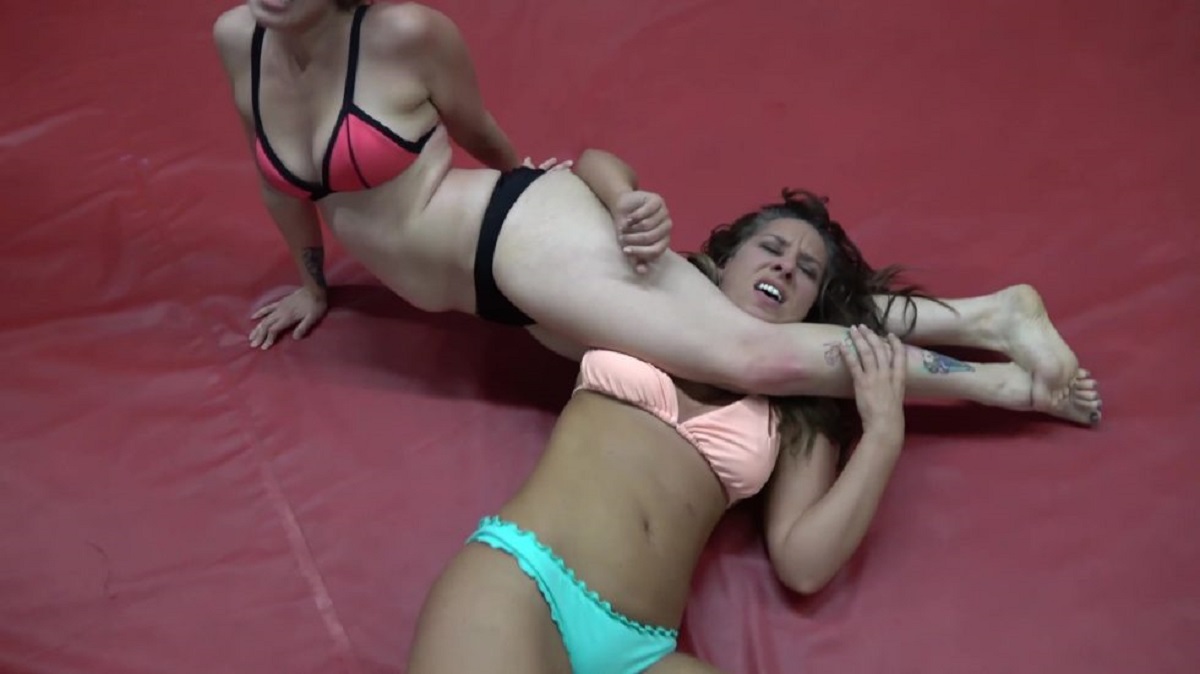 Buy Videos of Lela Beryl Wrestling Below!