Sara Lips Wrestling
WARNING:   The website linked below may contain adult themes.  Proceed only if you are of a legal age to do so!
Click the image below to proceed to Sara Lips Wrestling
Height: 5'6" – 168 cm
Weight: 155 lbs – 70.3 kg
Sara Lips is a female wrestler from Ireland who participates in Semi-Competitive Wrestling, Fantasy Wrestling, Fantasy Boxing, and Arm Wrestling.
She is an extremely outwardly confident (and very intelligent) woman who carries herself as a woman of both beauty and power.  
Sara is VERY strong. 
That is most likely evident by her pictures, but you can immediately tell that this is a woman who could be dangerous on the wrestling mats due to her smarts AND strength. 
"My cute face may fool you" she says "however, I have an evil alter ego "Princess Pain" who likes to come out to play"
Going further, Sara Lips writes:
"Princess Pain" loves to kick guys asses and have them crying ..She's a real show off too and loves to show her strength gained over the years on the mats. Beware of her legs, as she loves to lock guy's heads helplessly between her thighs and squeeze them to death. Another favorite is to smother people until their lungs run out of air to breathe. It's a slow, precise and malicious act. The real Sara is actually quite sweet, shy and submissive in real life!" 
Here is a description we found from Sara herself on her Session girls profile page:
As the ultimate combination of beauty and power, I am everything you could ever dream off! With a perfectly sculpted and hot toned muscular physique and experience in grappling. I will control you both mentally and physically! Specializing in sessions for muscle worshipers, wrestling fans and those that love being made weak at the knees by strong women!
I am the ultimate goddess and once under my control I will make you weaker than ever…Embracing every curve a woman should have, you will devour me as the epitome of a powerful Amazonian. If this sounds like something you are interested in, get in touch! Be sure to have 100% fun when sessioning with me!
Check out my website www.saralipswrestling.com for further information! 
What a fun and kick ass description above from Sara Lips herself above!
Sara Lips also has a very interesting blog/article section on her website where she writes about a lot of topics that most women wrestlers do not.
Here are a few of her articles if you want to get a taste of her writing style:
If you want to see more of Sara Lips wrestling and dominating lesser individuals, navigate to her website above and book a session with her if you can as this is a very interesting woman indeed!
You can also find reviews and more information about Sara at the following links:
NOTE:  Sara started a site for men who are looking for dominant women and it is called BAD KITY
Be sure to give it a strong look and see if you find some women you want to dominate you!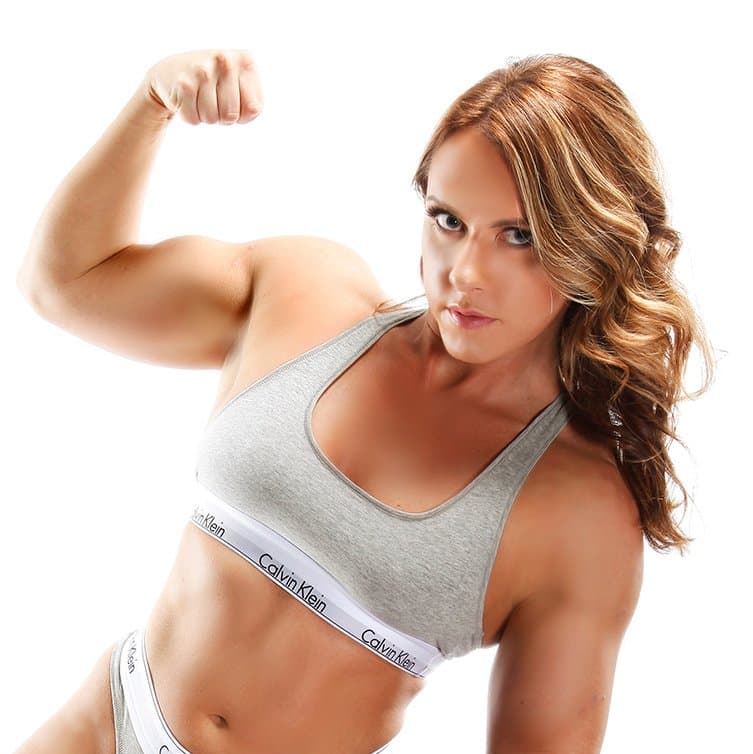 Videos of Sara Lips Wrestling on Site!
None yet.