Mixed Wrestling In New York and New Jersey
Callisto Strike, Carmella Ringo, Lizzy Lizz, and Monroe Jamison!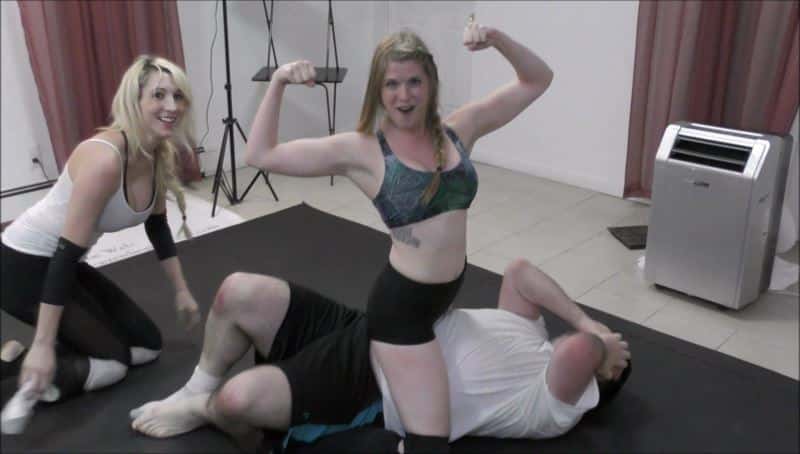 This is a compilation of the video we took on our mixed wrestling trips in 2016 when we traveled to New York and New Jersey.
We hope to have a lot more of these in the future on a state by state basis.
Every match contains real competitive mixed wrestling.
Not every single one contains full matches and falls.
We did not know we would be showing much of this later!!
NOTE:   In the Kevin vs Monroe Jamison matchup, you will get to witness the dangers of real mixed wrestling.   Monroe's ankle was injured badly and she could not wrestle for 3 months after what happened.  This is just another friendly note to all that engage in this business, that safety and proper communication are extremely important!   Kevin was very sorry for what happened and all of us assigned the blame upon ourselves.
NOTE:    The videos with Hanz and Frank were removed from this series and added to their respective FAN SERIES.   You can see Frank's Fan Series HERE and you can see Hanz's Fan Series HERE.

DATES RELEASED:  2015 and 2016
Monroe Jamison and Lizzy Lizz vs Patrick – HD – 23 minutes and 23 seconds – 3.8GB
Monroe Jamison and Lizzy Lizz vs Jeff – HD – 14 minutes and 47 seconds – 2.4GB
Johnny Ringo vs Carmella – (single fall) – HD – 2 minutes and 18 seconds – 416MB
Kevin vs Monroe Jamison – HD – 7 minutes and 27 seconds – 1.2GB
James vs Monroe Jamison and Callisto Strike in New Jersey – HD – 3 minutes and 49 seconds – 608MB
Mixed Wrestling in NYC/New Jersey – 2015/2016
Download

and

Mobile link for Monroe Jamison and Lizzy Lizz vs Patrick
Download

and

Mobile link for Monroe Jamison and Lizzy Lizz vs Jeff
Download

and

Mobile link for Johnny Ringo vs Carmella Ringo
James vs Monroe Jamison and Callisto Strike in New Jersey
Kevin vs Monroe Jamison
Money Back Guarantee if you are not satisfied with this purchase