Fan Series – Featuring George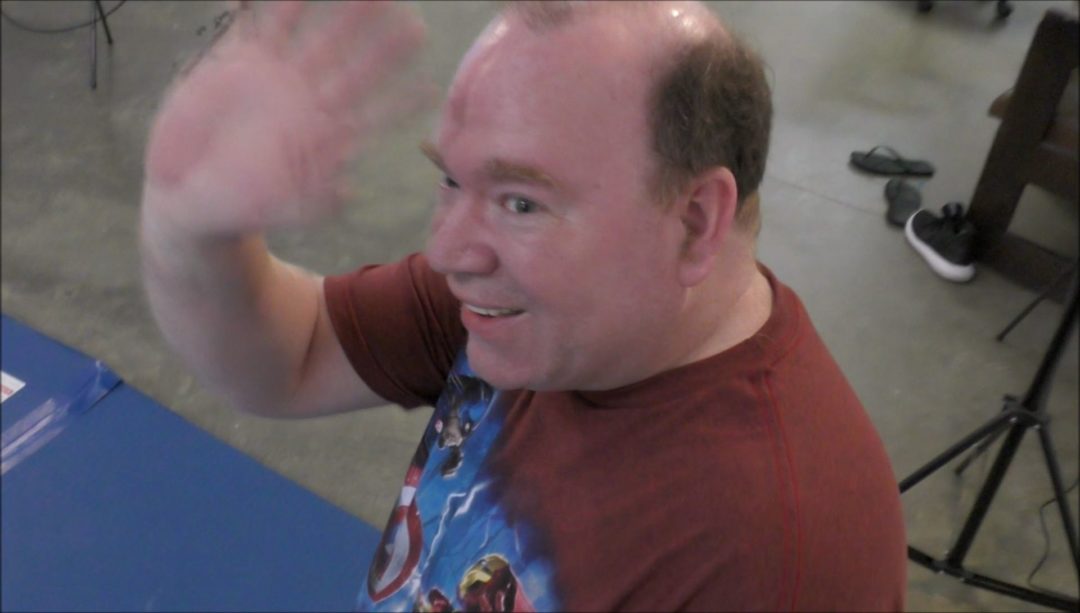 Huge Comic Book Fan Makes His Way From Michigan to Indiana
Batman Never Had This Much Fun!

George was one of the earliest fans to get going as a Lifetime Legacy Member with us.
He hails from Michigan and we have met him in person a number of times now.
George is also one of the only fans to ever wrestle with Lilith Fire in a competitive mixed wrestling matchup.
You can also see George in our FWC documentary – "The Road to Lizzy Lizz" that we shot before we drove all the way from Indiana to Arizona to face her.
George lives in Michigan and drives to Indiana to see us!
George was born in 1970.  He is 5'10" foot tall and weighs 270lbs.
George loves to read comics and novels and collect things from action figures, shotglasses, dvds, and anything related to Buffy the Vampire Slayer.
George prefers watching female vs female wrestling.  He also enjoys the occasional mixed wrestling match (watching) and he LOVES participating.
Who are George's favorite ladies at the time of this writing?  Ashley Wildcat, Bella Mamacita, Callisto Strike, Monroe Jamison
MIXED WRESTLING VIDEOS INVOLVING GEORGE LISTED BELOW!