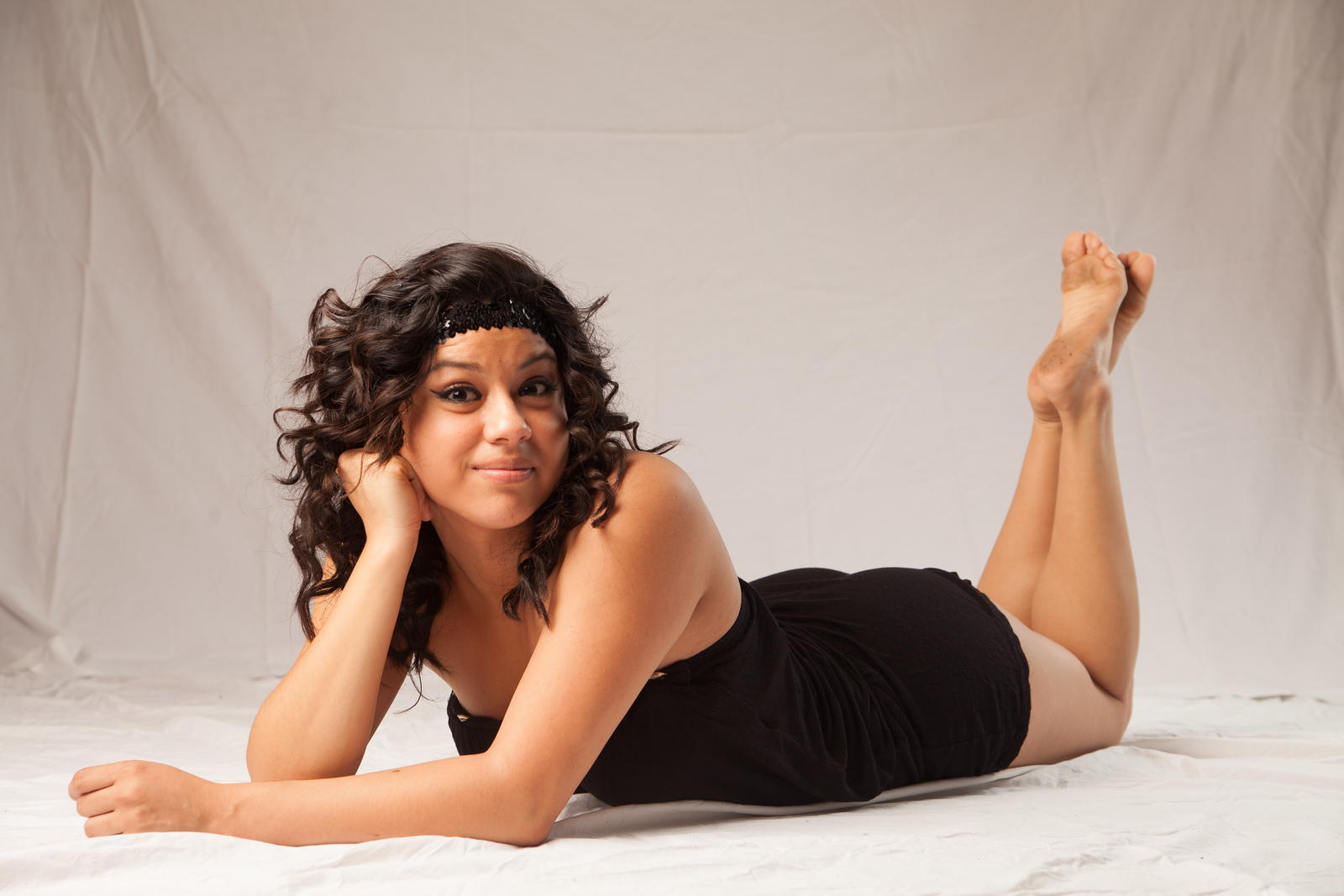 Our First Latina Wrestler!
Bella Mamacita wrestled against other ladies
FOR REAL

!

Height: 5 foot 1
Weight:  115 pounds
DOB:   1991

Bella, Bella, Bella!

Bella Mamacita is a young latina wrestler with a lot of fire and a quick temper.

She is the 3rd woman to ever appear on camera at the Female Wrestling Channel.

Johnny Ringo became acquainted with her when she sent him a random political question on Facebook.

Fans of the genre haven't seen a combination of spunk and trash like Bella brings to the table for quite some time.

Bella's opening matchup (on Episode 6) was against Haley Davidson as Monroe Jamison put the two together for a matchup.

We saw Bella again on Episode 14 and then she took a long absence all the way up to Episode 42.

We then saw Bella quite a bit in the #40's of our Episodes.

Women were never thrilled to go up against her because of her mix of trash talk and the fact that she could not be pinned or tapped easily on the wrestling mats.

Carmella Ringo and Bella became friends in real life after their long matchup on Episode 42.

Then, after that, they became enemies.

We have not had the two on the mats since that time, though it would probably make for another great match if fans wanted to put up enough money to make it happen.

On Episode 44, Bella took on Scarlett Squeeze.

Scarlett was angry coming off a big loss she truly thought she would win and Bella was not looking to be Scarlett's whipping child.

They had a back and forth match where a winner finally emerged!

Bella finally got her long awaited match against Monroe Jamison on Episode 45.

We called the Episode "The Past becomes Present" as Bella was jealous of the acclaim that Monroe Jamison had gotten over the years and the fact that Monroe had never taken her on in a real and competitive matchup.

Right after Episode 45, we shot Episode 46 where Bella took on real life friend Honey Maverick in Episode 46.

Bella was pretty animated that day and was full of trash talk and vigor.

Perhaps, she scared Honey Maverick away as we have not seen her since!

However, Bella's exit was forthcoming as well.

Often times, when Ashley Wildcat faced a woman, it would be the last we see of her.

Bella's final match at this point in time was against Ashley Wildcat on Episode 47.

It was a bodyscissors only match and it was very grueling as the winner couldn't pull out the victory until the very, very end.

The primary reason that Bella keeps leaving the FWC is NOT because she doesn't like it.

It's NOT because she cannot be good at it!

She simply was in a time period in her life where she was having children with her real life husband and had to leave for periods of time each time a new baby was born.

However, as time has worn on, Bella is getting more and more unsure of her ability to compete on the Female Wrestling Channel mats.

Do you want to see Bella Mamacita return?

CONTACT US and let us know if you are interested in SPONSORING a competitive or scripted match with her in it.
WATCH BELLA MAMACITA IN REAL AND SCRIPTED WRESTLING ACTION BELOW!
OR BECOME A MEMBER!

STATUS: 
No Longer Wrestling to our Knowledge!