THE RINGO LETTERS – #20 – The Future of Mixed Wrestling
Never miss a Ringo Letter or a Female Wrestling Channel Update!
https://www.femalewrestlingchannel.com/updates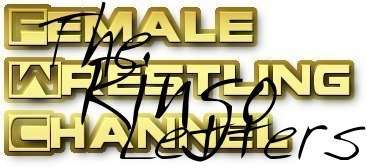 The Ringo Letters are the sole view of Johnny Ringo, the owner of the Female Wrestling Channel, and do not necessarily reflect the views of the females that work for this company currently or in the recent past. The Ringo Letters are to serve as a vehicle for Johnny's thoughts at a given time on FWC related subjects and non FWC related subjects.
On February 23rd of 2021 we will be going into our 9th year of business.
Many of you will remember for the longest time we did not offer Mixed Wrestling at all.
However, I was shocked at tremendous number of men who are interested in wrestling another female as the years went by.
Thus, we gave a shot.
At first, I was amazed at the lack of structure in the industry.
Monroe Jamison traveled out East to wrestle some guys out that way when we first started sometime years ago. 
These men were ACCUSTOMED to wrestling girls who would simply wrestle them, fall after fall, like a MACHINE, until the end of a 1 hour session.
Monroe did something like 10 matches the first time she went out East. 
The vast majority were these MACHINE like matches I'm talking about, where guys just want to go fall after fall, with no limit.
This is not to say there was not some talking in between falls and that's not to say that Monroe did not have fun on some levels.
However, the amount of bruises on her body and the pain she felt were very real.
Thus, I asked myself.
Why would a woman want to wrestle a man, fall after fall, when she can simply wrestle another woman for a maximum of 5 falls and get paid the same?
And, it begs the question.
Is Mixed Wrestling sustainable for Lady and Producer?
Is Mixed Wrestling scalable for me as a business owner?
Will women (in general) want to wrestle guys on a large scale?
How many matches would a woman have to do a year to make good money?
If she wrestled every 3 days, she would be wrestling well over 100 times per year.
That would break most women unless they are bodybuilders. 
Or, they would have serious issues probably in the future from the wear and tear suffered.
So, how many wrestling matches per woman?
50 matches?
Maybe one per week?
If she gets paid say $300 per match for 50 matches (which is still a LOT of competitive wrestling matches in 1 year) that is only $15,000 per year.
It's very possible the woman could work at McDonalds and make more money per year than that.
Let's say she gets paid $500 per match.
Keep in mind, this is a price point that a lot of fans DO NOT want to pay.
At 50 matches per year the lady would only make $25,000.
That's considered "poverty level" income here in the United States.
If she made $1000 a wrestling match at 50 matches per year, that would still be a lot of matches, but it would be a little more in line with what a woman SHOULD make at a MINIMUM for doing something as RARE as wrestling another male.
Here is the problem.
The ladies in this industry have very little knowledge when it comes to properly valuing their worth. 
Thus, there are all types of women in this industry (for years) who will wrestle guys for one hour for $300 or so.
Now, it it's not competitive, I understand.  A woman can stack a lot of "fantasy" matches in one day.  No problem.
But for REAL and COMPETITIVE Wrestling?
Come on.
Many ladies unknowingly killed any chance of anyone making any profit in this industry.
And, these ladies have unknowingly conditioned fans to get used to paying low financial amounts for an extremely rare event in human nature.
You notice in those numbers above, ZERO profits were allocated for me, the broker.
I should point that out as well.
As much as you guys think I love Women's Wrestling, AND I DO, I am not here to save the whales.
I'm here to make money or it's simply not worth it for me.
The video sales themselves simply do not make me enough to broker each match together for everyone. 
Women have a tendency to flake and it really sucks when a fan is super excited to wrestle them, is driving to see them from one or multiple states away, and then the woman no shows or cancels hours before the match.
It's an extremely common thing that women do before they face other females or males.
ESPECIALLY.
If the action is real and competitive vs scripted and predetermined.
There are women that are responsible and will not flake. 
I love these women. 
And, I will go out of my way for such women. 
But, these women are extremely rare and they are the EXCEPTION to the rule.
Not the rule.
It's just a part of this business that everyone reading needs to accept.
And, none of the above even considers the biology (unchanging, over the centuries) of females in general.
That is why I have such tremendous respect for the ladies that actually give this a try.
IN CONCLUSION:
You can PAY to wrestle another woman if you want. 
It's enjoyable. 
Generally, nothing but smiling faces on both sides. 
It's a truly fun and awesome experience.
And if you can.
You should!
Let's get to the meaning of this.
What's the point?
 You need to learn to be self-sufficient when it comes to finding Mixed Wrestling partners.  I don't see the Mixed Wrestling industry as one that is going to "BOOM" anytime soon. If anything, I predict it to decline or in some places be eliminated by government altogether.
 We currently have 50 Lifetime Legacy Members at the time of this writing.  Lifetime Legacy Members and Company Partners are THE ONLY PEOPLE ON PLANET EARTH that can wrestle the ladies of the Female Wrestling Channel and make money back doing it.  I'm only accepting 50 more and then Lifetime Legacy Membership will be closed forever to new applicants.
The entire world is changing right before our eyes.
As I noted above, we have had nothing but smiling faces on both sides (male and female) in 99 percent of the matches we have had.
It is fun.
There is nothing at ALL wrong with it.
But, the key for us is making it super profitable for the females involved and a great experience (and super profitable too?) for the males involved. 
We will work on this!
— Ringo —
PS:   Want to contact me about something regarding this article?  USE THIS FORM here as the responses go straight to me.