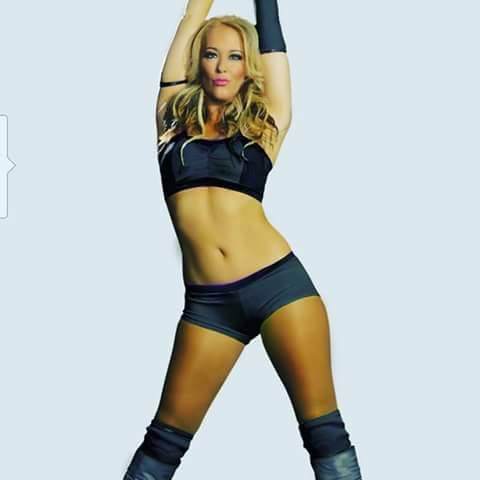 Amber O'Neal was born in 1974.
She first got into the sport by becoming a fan of Sable – (WWE) – and from watching Pro Wrestling with a friend of hers that was a fan of Stone Cold Steve Austin.
Her bodyscissors and headscissors would have been fierce (and still would be) in our real and competitive mat wrestling matches at the Female Wrestling Channel.
We have reached out to her in the past, but we believe she was not interested. 
She also captivated fans by using a version of the "Stinkface" which she called "The Booty Bop" where she would shove her superior derriere into her opponent's faces in the ring corner in an act of massive humiliation and superiority on Amber's part.
In her personal life, Amber O'Neal was married at one time to another Pro Wrestler by the name of Luke Gallows.
Amber's favorite wrestlers include Jeff Hardy, Matt Hardy, and Trish Stratus according to her Wikipedia entry.
To say that Amber was an extremely visible wrestler with a storied wrestling career would be an understatement!
Amber is one of a rare line of ladies who can look Hollywood sexy, but at the same time, be a respectable female wrestler in the sense that opponents would fear facing off against her.
Companies that Amber O'Neal has Wrestled for along with Accomplishments:
Ring of Honor – (ROH)
New Japan Pro Wrestling – (NJPW) – (Amber Gallows)
Shimmer
Women's Extreme Wrestling
Professional Girl Wrestling Association – (PGWA)
Carolina Wrestling Federation
Total Nonstop Action Wrestling – (TNA)
National Wrestling Alliance – (NWA)
Women Superstars Uncensored – (WSU)
Pro Wrestling Superstars
SCWA Wrestling
Wrestlelicious
Shine Wrestling
Women of Wrestling – (WOW)
UWW Wrestling – (BELOW)
Cherry Bomb Wrestling – (BELOW)
Which company did you enjoy watching Amber wrestle for the most?
At which time and which company do you think Amber was at her VERY best?
The vast majority of content involving Amber O'Neal below is from Cherry Bomb Wrestling – (CBW).
Any new content involving Amber O'Neal will be automatically added to this page below if it's added to the Female Wrestling Channel website from any of our wrestling company partners.
Buy Videos of Amber O'Neal Wrestling Below!