Ring Names: Onyx, Bronco Billie
Height:  5 ft 5 in
Weight: 125 lbs

Onyx is an American female pro wrestler.
She is most known for working with (WOW) Women of Wrestling as Bronco Billie as she was on TV in many states across the USA.
This is where she began her wrestling career under the ring name Bronco Billie where she first made her debut.
Bronco Billie was a Cowgirl who owned a ranch in Texas.
Tag team partner of Beckie "The Farmer's Daughter". 
One notable feud she had in WOW was with the Disciplinarian over the ownership of her ranch.
Bronco Billie would finish off her opponents with the Bulldog. 
On September 1, 2000, Billie Bronco competed in a Battle Royal for the vacant WOW Title.
On November 17th, Billie & Beckie defeated Danger & Riot in the first round of the WOW Tag Team Title Tournament, but did not go on to win. 
Onyx (aka Lisa Danielle Rachuba) is not only a pro wrestler but also can handle herself on the mats in competitive (REAL) action. 
Lisa Danielle is an actress, professional dancer & acrobatic choreographer. 
She is a very fierce and religious brunette who has stood in the ring (and on the mats) against some of the most well known female wrestlers in the world.
Onyx is not afraid of men. 
She has also taken on male opponents in MIXED WRESTLING!
Lisa Danielle even has her own website called SMASH BAM POW that you can check out right now. 
When she was asked in an interview what her plans for the future are Onyx had this to say: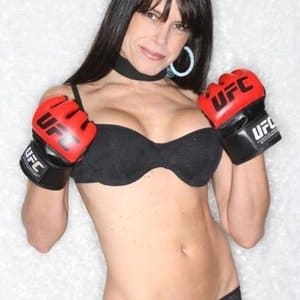 Buy Videos of Onyx in Women's Wrestling Action Below!