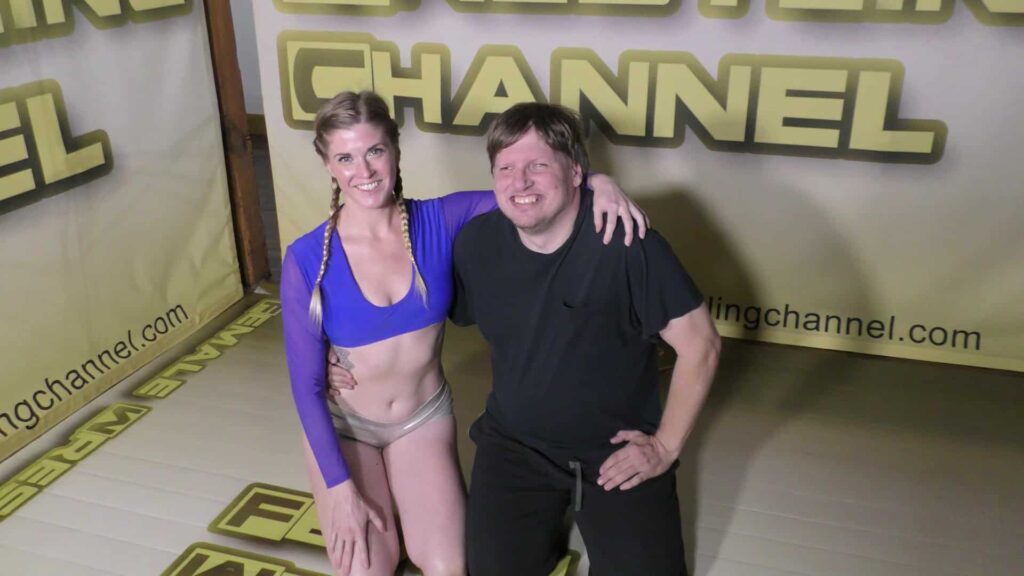 Monroe Jamison vs Rick – #2
Mixed Wrestling!
ON OFFENSE:  Monroe Jamison
ON DEFENSE:  Rick
The last time Monroe and Rick were filmed together here on the site was in 2019 when Nova Pain joined the action.
Before that, the last time Monroe and Rick went one on one on camera was 2017!
Time sure does fly!
Now, near the end of the year 2022, these two get together one more time.
Monroe wants to know if she can still take Rick down and Rick wants to know if he can survive the champion.
There are 3 falls of Offense/Defense action, but the 4th fall is completely real and competitive as Rick gets to fight back on offense.
Does Rick finally get a win?
WATCH TO FIND OUT!
TYPE:  REAL!  – MIXED WRESTLING 
TITLE:  Monroe Jamison vs Rick – #2 – (Offense/Defense)
FALLS:  3 O/D Falls with a bonus fully competitive fall at the end where Rick can use offense
LENGTH:  15 minutes and 45 seconds long
RELEASED:  December 2nd 2022
FILE SIZE:  2.49GB
Filmed in 4K
Click the "ADD TO CART" button on this page to Purchase!
or get this video free of additional charge

WHEN YOU JOIN WITH A MEMBERSHIP
(O/D) – Monroe Jamison vs Rick – #2
Download

and

Mobile link for (O/D) – Monroe Jamison vs Rick – #2
Money Back Guarantee if this product is not as described!