THE RINGO LETTERS – #21 – Places to Find the Female Wrestling Channel on Social Media
Never miss a Ringo Letter or a Female Wrestling Channel Update!
https://femalewrestlingchannel.com/updates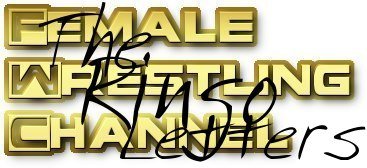 The Ringo Letters are the sole view of Johnny Ringo, the owner of the Female Wrestling Channel, and do not necessarily reflect the views of the females that work for this company currently or in the recent past. The Ringo Letters are to serve as a vehicle for Johnny's thoughts at a given time on FWC related subjects and non FWC related subjects.
We are slowly moving away from many of the mainstream social media and content networks that openly engage in ideological censorship.
This is a posting that will be continually updated.
The following is a list of places you can connect with the Female Wrestling Channel going forward:
TWITTER – They are at least trying to bring free speech forward, but can they be trusted?
TELEGRAM – Telegram messages are supposedly heavily encrypted and can self-destruct upon being read if you wish them to do so.  You can delete any of your chats and have it delete all the chats you sent to others at the same time if you wish. We have created pages below.
Once joined, you can find us at the following links:
MINDS – Social Network that pays you in MINDS tokens for participation. Minds is listed on CoinGecko here. One thing I like about MINDS is they have a downloadable app and they run their website on the ETHEREUM network.
Once joined, you can find us at the following links:
DESO – This is a decentralized social media network and a cryptocurrency token.  Consider currently that if you have a profile on Facebook, Instagram, or Twitter your information is on one NODE.  Meaning, if you get banned from the site or say something the site doesn't like, all of your years of postings and information is now gone forever. With Deso, you are the ONLY person who has access to your account.  And, let's say one node doesn't like your points of view or you are a site like us that posts "adult content".  No problem.  If you get banned or censored on one node, you can simply log in through one that allows what you are offering.  Or, you can even purchase your own node and bring your friends, family, and fans if you are a model or adult based company.  DESO is the 3rd blockchain ever constructed behind Bitcoin and Ethereum and they built the entire blockchain for low cost social transactions.  It's really slick.  I log in through DIAMOND APP on the desktop and I use something called Cloutfeed on mobile that you can find in your app store.  You can see a list of all of the different nodes you can log in through once you create an account HERE.  If you want to purchase DESO you can do so HERE.  If you want NFT's from the Female Wrestling Channel I should also note that DESO is one of the places we create them cheaply and easily.  It would take an entire posting to describe all the cool things this service does.  Take some time and learn about it yourself as this is a company we feel we can build with long term.
Once you sign up for DESO for free using the link above, consider following these Female Wrestling Channel profiles including my own on the DESO blockchain:
MEWE – A social media network that claims it will not censor users and it will allow full reach for anyone who follows you.  (example: You might have 100,000 followers on Facebook or Twitter, but only 5000 or 10,000 consistently see you post.  On MeWe, everyone who follows the page should see the posts we make and you make)
Once joined, you can find us at the following links:
LBRY/ODYSEE – You probably know I like these guys. They are plastered all over the Female Wrestling Channel and we put our Free Download Friday on LBRY every single week as we get paid when you view it only if you are logged into LBRY or ODYSEE while viewing.  Odysee is the more updated of the two platforms and you can log into both with the same login.  YOU also earn LBRY (LBC) coins when you watch videos daily on the site or use the rewards section to earn more. If you are a creator, joining is easy. You get paid anytime a logged in user watches any or your short or long videos or articles you post. You can put clickable links back to your website or websites in the description section of each video or article you post  If your content is adult or mature, be certain to mark it "mature" and it will never get taken down as the videos are on the blockchain. If someone pirates your video, LBRY can block access to viewing it for the public. Simply email them to let them know. LBRY is moreso for ADULT creators and their Odysee service is more for MAINSTREAM creators. Your videos and logins will work the same on both platforms. NOTE: Make sure you tell your viewers to allow for mature content in the settings section on LBRY or they will not be able to see your content that you mark "mature" on in the tags section.  Your users get paid for watching your content as well in the form of daily watch rewards. You can trade LBRY on the open market and convert it to your currency of choice based on real time market rates at THIS WEBSITE.  Check the real time price of each LBRY coin you earn at any time at THIS WEBSITE.  Feel free to follow me on LBRY at the Female Wrestling Channel and my Johnny Ringo page.
Once joined, you can find us at the following links:
FETLIFE – A long running social network that has been one of my favorites for a long while.  It's completely closed to search engines and you can have your profile and content viewable by the entire Fetlife community or friends only.  You can view and post all types of adult material on this website as long as you own the rights to the material you post.
TORUM – This is a social network where you get paid in XTM Torum tokens to participate. We asked permission to be a part and they said yes. You earn XTM tokens anytime you log in for a new day, comment on posts, share postings, and more.  You also get paid in XTM when you refer users.  XTM is not on the market just yet for trading, but it looks like they are planning to do so. I should also mention that this is largely a cryptocurrency centric website, as are many listed below, however you can post about women's wrestling related topics on our feeds.
Once joined, you can find us at the following links:
Flote.app – Post whatever……Flotes your Boat!  This social media site has a built in crypto wallet and users can tip you and you can set up subscription tiers.  If you have content you only want paid subscribers to see, this could be a good place to do so.  They offer live stream capabilities as well.
Deviant Art – This is a website where people can upload videos and pictures of artwork or their creations.  In our case, we post pictures of matches from the Female Wrestling Channel and our partners.
HONORABLE MENTIONS, BUT NOT PLACES WHERE WE ARE VERY ACTIVE
PUBLISHOX – I must admit, I love this site.  While not a social media site, I can post articles about Women's Wrestling topics as I have been approved to do so.  It's primarily crypto centric, but if you follow The Female Wrestling Channel on PublishOX you can earn money daily.  HERE IS HOW.  They have their own tipping system where the author (myself) AND the reader (you) get paid. There is a tipping bar at the bottom of each posting where you can decide how much to tip yourself and the author.  Tipping us daily is a great way to support yourself and the Female Wrestling Channel ABSOLUTELY FREE.
USE THIS LINK TO JOIN PUBLISHOX
Once joined, you can find us at the following links:
COS.TV – Small video platform that has a checkbox for adult content.  You can log in daily and receive their cryptocurrency for doing so.  You can also mint video NFT's on the site.
HAVE SOCIAL MEDIA NETWORKS YOU WANT US TO ADD TO THIS LIST?  
(we are already on Facebook, Twitter, Instagram, or other mainstream sites but will be posting more at the sites above)