In 2012 we started this out of our tiny apartment selling one video at a time.
Would people like this?
Would people support it?
Do people want to see stuff like this?
Turns Out The Answer Is…..
"YES".
Going into 2023 and we have well over 3,000+ customers from all walks of life from all over the world.
Many of these quickly become REPEAT customers.
What we do is obviously considered controversial.
However, there is no nudity on this website and there never will be!
We work with confident ladies who defy the mold of what society tells them they "should do" or "should be".
We also work with fans from all walks of life, from all over the world, and they have helped us build this wonderful and diverse company piece by piece and step by step.
We feature REAL and COMPETITIVE Women's Wrestling at the Female Wrestling Channel.
Matches are generally best of 5 falls.
To win a fall, one lady must submit or pin her opponent.
First lady to win 3 falls…..WINS THE MATCH!
These matches are NOT scripted and predetermined.
They are 100 percent real.
THE WRESTLING MOVES WE SHOWCASE IN OUR REAL WRESTLING ACTION DISPLAYED BELOW!
READ THE RULES
Unlike TV, it's hard to know who is going to win or lose at the FWC unless you know the wrestlers and their skill levels!
We do not train the women every week or even every month.
We teach them basic and super effective moves that are FEMALE CENTRIC in real wrestling action.
Ladies can win a match by submitting their opponent with the body scissors or head scissors, which is done by squeezing their legs around their opponents midsection or head until they tap.
The HEADSCISSORS Submission!
The BODYSCISSORS Submission!
The SCHOOLGIRL Pin and Submission!
The ladies can also win by pinning their opponent down with their shoulders on the mat (PINNED) for 10 consecutive seconds.
The move below is one of the more effective (and sexy!) pin moves we feature.
The Breast Smother Pin and Submission!
One of the more controversial moves is the breast smother submission, which seems laughable at first, but ladies don't want to discard it once they learn the move.
The chest submission is LEGAL in MMA, but guys don't usually use it for obvious reasons.
It's considered a female move and we use it!
You can see all of the REAL and COMPETITIVE Women's Wrestling matches produced by the Female Wrestling Channel at the following 4 Links!
Be certain to check the descriptions on every single piece of content on our website.
It will be stated whether or not the match is REAL and COMPETITIVE or SCRIPTED and PREDETERMINED.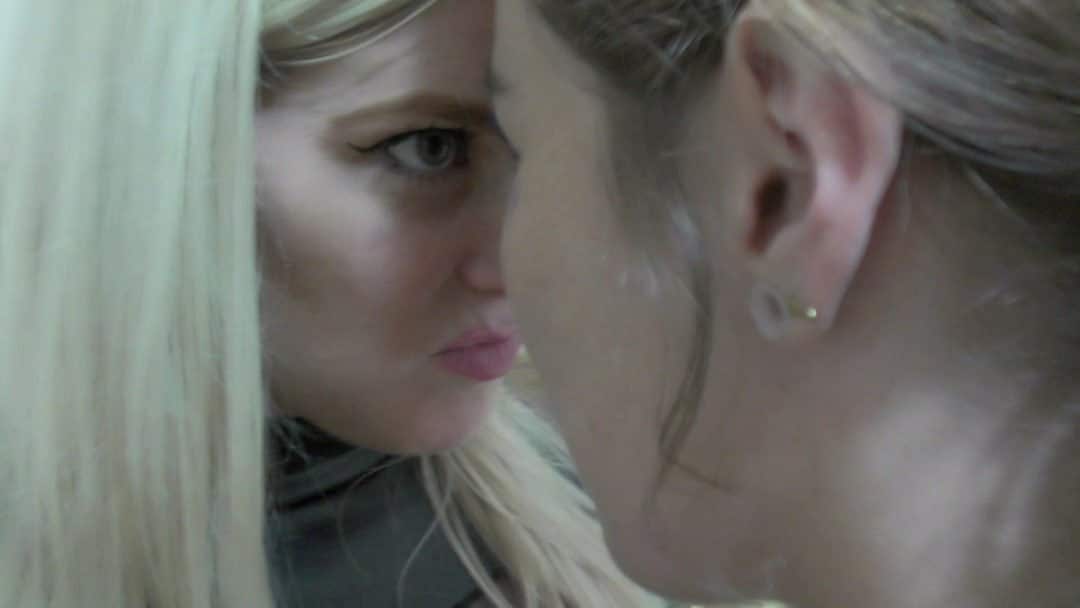 The name of this website is THE FEMALE WRESTLING CHANNEL.
In addition to our own photos and videos we produce, we ALSO feature female wrestling videos from other companies from all around the world.
Here is the List of Current Companies who Re-Sell their Content on this Website:
(for prices sometimes lower than you will find on their own websites!)
Also…..
We put out at least one FREE DOWNLOAD every single FRIDAY IF YOU JOIN OUR NEWSLETTER!
This way, you can get an idea of our substance and style and see if you enjoy the type of content we are putting out.
AND
It is the first place we will advertise if you are looking to purchase our RARE and REAL Wrestling matches coming up that will be in NFT form.
There will be free airdrops of NFT's for newsletter subscribers as well.
It's free to join and you can UNSUBSCRIBE at anytime for ANY reason.
All purchases are backed by a money back guarantee if a product is not as described.
If you didn't receive what was put forth in the description when you purchase, we don't want your money!
Any…..
– Questions
– Suggestions
– Comments
– Praise
– Criticism
can be directed to Female Wrestling Channel owner and founder Johnny Ringo at johnny@femalewrestlingchannel.com or USE THIS FORM.
IF YOU LIKE WHAT YOU SEE, GET A MEMBERSHIP TO SUPPORT AND SAVE MONEY!