FAN SERIES – Featuring Hanz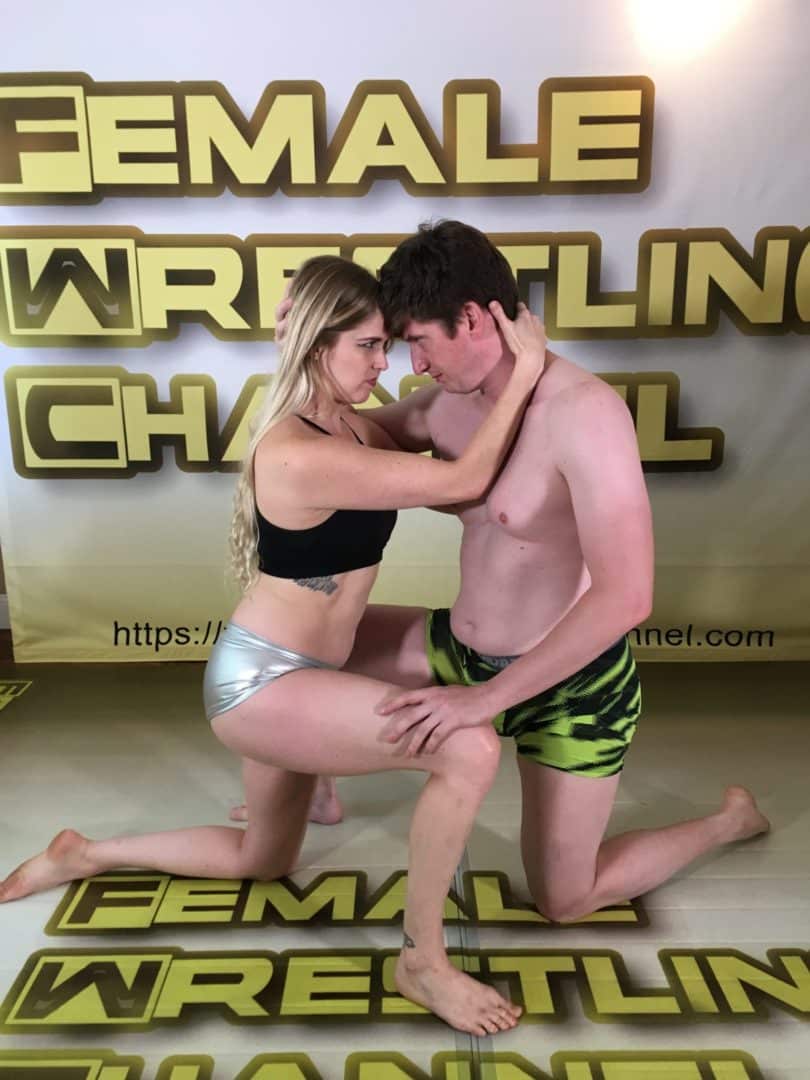 Mixed Wrestling Veteran Tests The Ladies of The FWC!
Hanz is one of the few men on Planet Earth to be able to TRUTHFULLY PROCLAIM that he has wrestled (well over) 300+ women in real and competitive mixed wrestling action at the time of this writing.
He is truly one of a kind.
Hanz has been wrestling with us since 2015 and has wrestled the likes of Jayde Jamison, Carmella Ringo, Monroe Jamison, Lizzy Lizz and Callisto Strike.
When playing soccer as a kid, Hanz learned first hand how strong and sporty women could be.
This was the first hook.
Hanz was also an avid WWE fan.
He had a lightbulb moment when he first came across a website named Barb's Combative Women back in the day.
His favorite ladies included Kristie Etzold and Robin Johnson.
Like many of our own customers and female vs female wrestling fans out there, a company in Europe named "DWW" very much caught his interest.
Over time, Hanz bought a mixed wrestling video for the first time and was surprised that he actually enjoyed it.
He enjoys it much more when the guy doesn't lay down and puts up a fight and is a part of the match billing.
To say he fell in love with the concept of "mixed wresting" would be an understatement.
You can google Hanz to find his various mixed wrestling clips and help support him as he produces his own videos.
Because some of the content is more adult than we allow here, we can't link to it, but it might be something you enjoy if you happen to go and search for it on your favorite search engine.
On the wrestling mats, Hanz is a very fun and safe person to wrestle with, but he is quite challenging to pin or tap as many ladies can attest.
Ladies tend to be very comfortable around Hanz as he maintains a cool and calm demeanor at all times and is very kind and thoughtful as well.
For any ladies or producers that ever want to work with him, he has our full endorsement!
Hanz lives in Queens New York, but was originally born in Massachusetts .
Hanz was born in 1980.  He is 6'1″ tall and weighs 175lbs currently.
Hanz's interests include:  Fitness and Cross Fit, Holistic Medicine, Avid New England Patriots fan (since Bledsoe/Parcells), and is an absolute geek for fantasy football.
What is Hanz's favorite wrestling moves in general?  Bodyscissors (watching and applying) – Arm Triangles – Banana Split/Leg Spread
Who are Hanz's favorite FWC ladies at the time of this writing?  Monroe Jamison, Callisto Strike, Lizzy Lizz, Jayde Jamison, and Carmella Ringo
NOTE:  Some of the videos on the page below are produced by Hanz himself.  He makes up to 60 percent any time you buy his videos through the Female Wrestling Channel below.  All come with a download and mobile link just like our normal videos!

MIXED WRESTLING VIDEOS FEATURING HANZ BELOW!