Birthplace:  Pittsburgh, Pennsylvania, USA
Height:  5′ 4″ (162 cm)
Weight: 110 lbs (50 kg)
Ray Lyn, also known as Ray Lyn McAwesome, Chantilly Chella, and Ray Cray, is an American female wrestler who was trained by the legendary Al Snow and Nick Dinsmore.
She debuted in September of 2013.
Growing up, Ray trained in martial arts and kickboxing.
It is not a surprise that a woman that is interested in fighting and learning to defend herself might gravitate to the Women's Wrestling world.
In an interview with Alicia Atout she mentioned how much she enjoyed watching ninja turtles and power rangers which played a part leading her to the world of wrestling after graduating from West Allegheny High School in 2007 in Imperial, Pennsylvania.
While living in Louisville, Kentucky she worked for a custom-made costume store called Wear Mohr Studio and later at the Marquee Bar.
On September 4, 2013 Ray Lyn wrestled in Ohio Valley Wrestling in a Beach Bunny Bikini Battle Royal won by Lei'D Tapa. Her first title match was on December 11, 2013 for the OVW Women's Championship held by The Bodyguy, but did not win the title. During 2014, Ray Lyn's next title match was on June 7 against Jessie Belle and the reigning Women's Champion Lei'D Tapa. Neither of them succeeded in winning the title. Her final OVW match was on November 21, 2015 at OVW Brews & Bruises in a ten-woman battle royal to crown the new Women's Champion.
Ray Lyn has also appeared in various promotions including Pro Wrestling eXpress, Ultimate Combat Wrestling, White River Wrestling, Renegade Wrestling Alliance, Vicious Outcast Wrestling and Resistance Pro during 2014. She has wrestled for International Wrestling Cartel, Billtown Championship Wrestling, Keystone Pro Wrestling, and Queens of Combat.
You can also see her wrestling on this website for Ultimate Women's Wrestling AND Cherry Bomb Wrestling.
Her signature moves include The Wrecking Ball (Bronco Buster), Stinkface, and Ray-Dar Bomb (Vader Bomb).
You can decide if being "stinkfaced" by this woman would be something pleasurable or frightful if done to you.
I bet we know the answer!
Don't let her bubbly and pleasant demeanor fool you before stepping into the ring against this one.
If you are looking to connect with Ray Lyn you can find her on INSTAGRAM and you can find her on FACEBOOK.
In 2021, this article noted that Ray Lyn had debuted for AEW Wrestling in a show called AEW Dark – Elevation against Abadon if you are wondering what she is doing in the present day at the time of this article.
You can see Ray in UWW matches on this website below and she has faced off against ladies that include Sarah Brooke, Allie Parker, Mila Naniki, and for Cherry Bomb Wrestling she did a match against Christie Ricci.
All of these matches can be immediately purchased below!
NOTE:  Do you think you can convince Ray to try one of our style of REAL and COMPETITIVE matches here at the Female Wrestling Channel?   If so, have her CONTACT US.

Pro Woman Wrestler!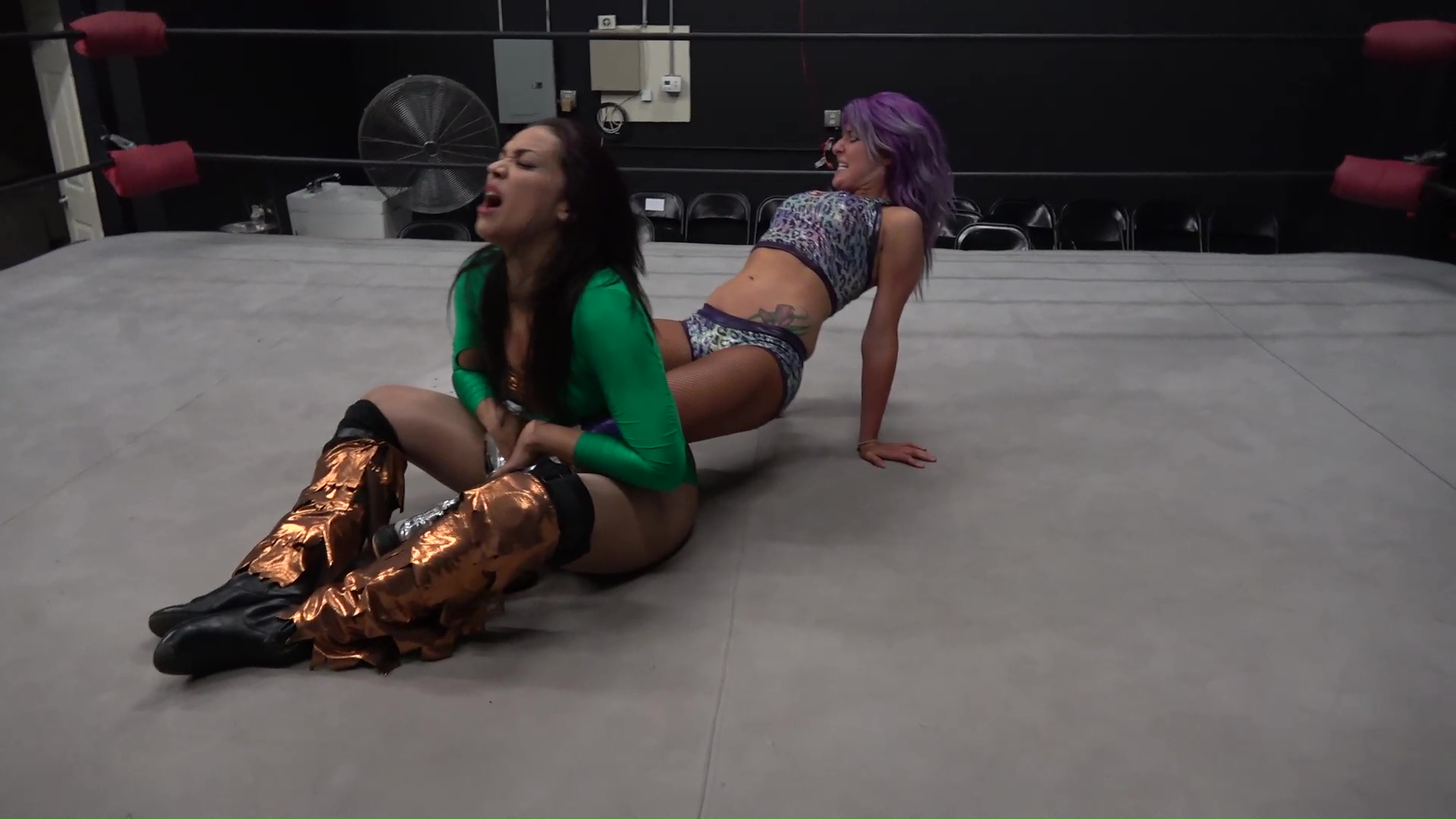 Buy Videos of Ray Lyn Wrestling Below!