THE MONROE JAMISON CELEBRITY CHALLENGE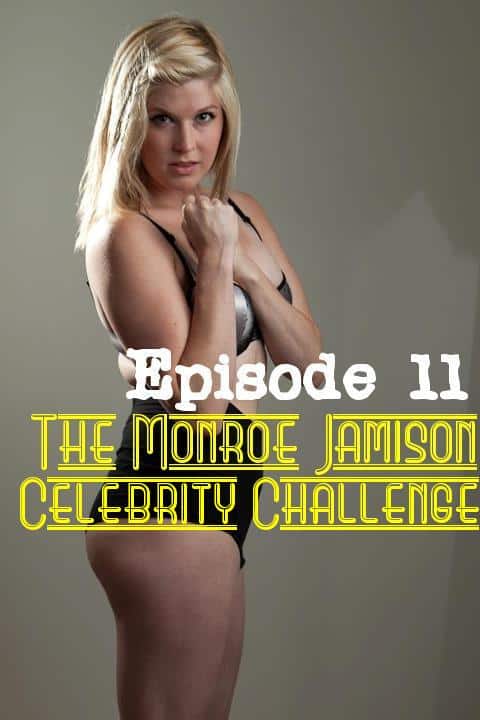 Download Episode 11:
CLICK HERE TO DOWNLOAD
FINAL NOTICE!
IF YOU WANT TO…..
have the ability to meet our ladies IN PERSON
have the ability to wrestle our ladies or have them put you in holds IN PERSON
have the ability to be a character in our videos or a character in your own FAN SERIES
have the ability to run a FRANCHISE for the Female Wrestling Channel immediately or in the future
have the ability to sponsor matches and make lifetime money every time a sale is made on your content
have the ability to sponsor matches and get a 100 percent money back credit every single time you do so
have the ability to attend future events at half price or absolutely free
have the ability to watch any content produced by us absolutely free of charge if not a Legacy Sponsored match
have the ability to get the best prices possible on other content in the industry that's hosted on our website
THE ONLY WAY (NOW AND IN THE FAR FUTURE) TO HAVE THE ABILITY TO PARTICIPATE IN SOME (OR ALL) OF THE OPTIONS ABOVE IS BY BECOMING A LIFETIME LEGACY MEMBER!
CLICK HERE TO BECOME A LIFETIME MEMBER BEFORE THIS OPPORTUNITY PASSES YOU BY FOREVER
This message will disappear once all spots are fulfilled.
TITLE: Episode 11 – The Monroe Jamison Celebrity Challenge
GENRE:  THE EPISODES – Just Story – No Wrestling!
FALLS:  None
EPISODE LENGTH:  3 minutes and 26 seconds long
RELEASED:  July 2nd 2012
COST TO DOWNLOAD/VIEW FOR ACTIVE MEMBERS: $0
FILE SIZE:  215MB
Filmed in SD
This Episode "fragment" still might play out in the future as soon as Monroe Jamison secures a celebrity to come on board in real life
It's "possible" that this Episode could be re-shot in the future and the clips here could be added to that Episode.   This full video would then become an FWC Extra.   The new Episode would be some type of story insertion with a real wrestling match that we pretend happened in 2012, when this video was shot.
The download and mobile link is listed ABOVE
Watch anywhere on most devices
If you are an active member, simply log in right now to download/view on this same page
#11 – "The Monroe Jamison Celebrity Challenge" – (NO WRESTLING)
Will Celebrities Accept Monroe's Challenge?