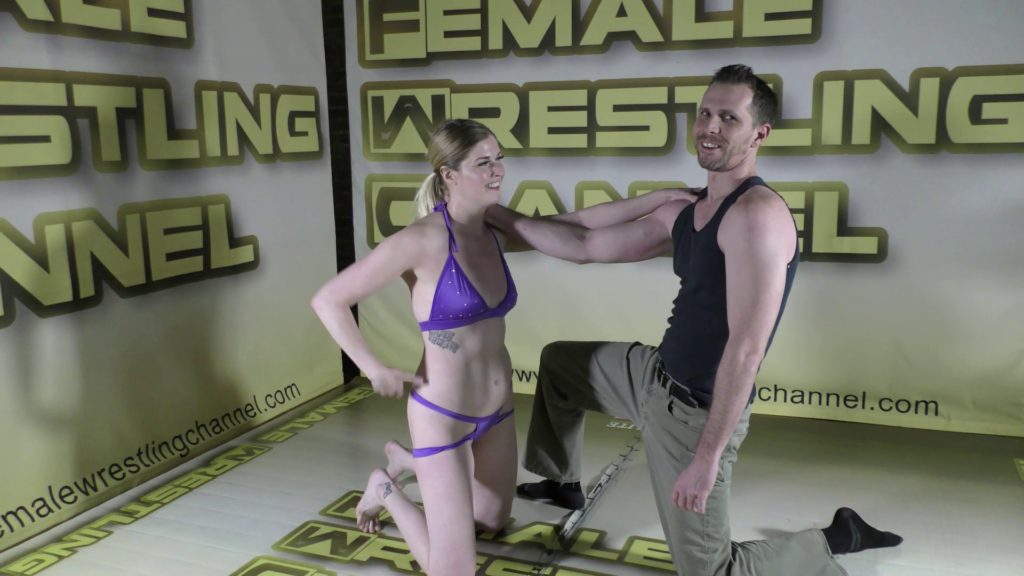 Johnny Ringo vs Monroe Jamison – #3
Together again for a REAL match after a long hiatus!
Can you believe it's been 5 years since Monroe Jamison and Johnny Ringo have had a filmed competitive match against each other?
Time sure does fly does it not?
Johnny might be as strong as ever, but Monroe is still very strong herself and also much faster than Johnny.
How is this high octane competitive matchup going to go?
WHO WINS?
TYPE:  REAL!  – COMPETITIVE MIXED WRESTLING 
TITLE:  Johnny Ringo vs Monroe Jamison – #3
FALLS:  Best out of 5 Falls
LENGTH:  7 minutes and 57 seconds long
RELEASED:  December 5th 2021
FILE SIZE:  1.3GB
Filmed in 4K
Click the "ADD TO CART" button on this page to Purchase!
or get this video free of additional charge

WHEN YOU JOIN WITH A MEMBERSHIP
Johnny Ringo vs Monroe Jamison – #3
Download

and

Mobile link for Johnny Ringo vs Monroe Jamison – #3
Money Back Guarantee if you are not satisfied with this purchase